Information for Researchers
At present, our research team comprises nine permanent and adjunct faculty (including research associates).
Meet the academic staff of the Strategic Management Subject Area below.
From left to right: Markus Reitzig and Steffen Keck.
Front row: Tomas Lego, Valentina Richter and Robert Janjic.
Missing from the picture are: Kathrin Heiss, Stefano Benincasa and Martin Koschat.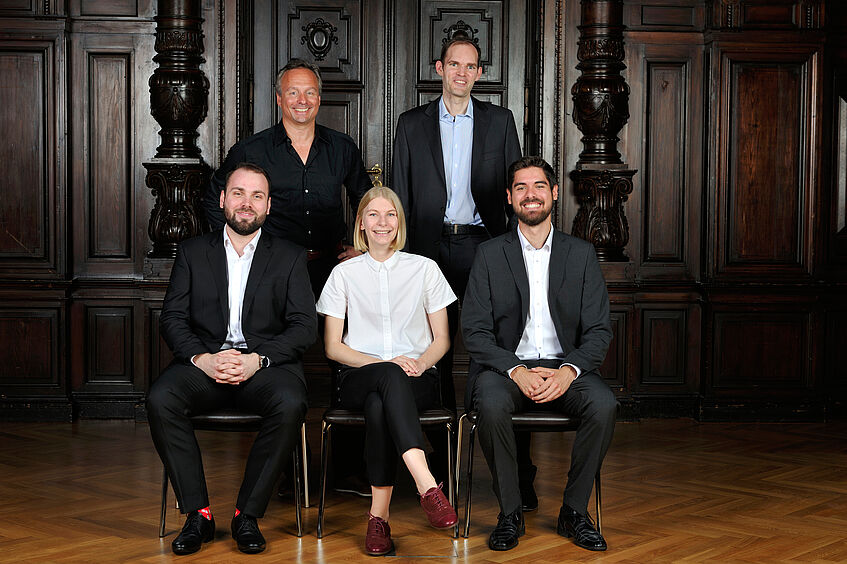 For pictures of our team in 2014, please click here.
Our team in 2013, please click here.
On the drop down menu on the right, please find an overview of what we do. If you have specific questions, please contact us directly. We hope you find something of interest here.